Property Description
.








































This project refers to two semi detached residences, for holiday use. The two villas were completed on the 2019. 
The transparency and uniformity of the ground floor areas, is achieved by incorporating large sliding glazed panels and a double height space in the living area in the eastern residence. 
The rigorous articulation of the fenestration to the facades determines the primary relationship of glazing to solid surfaces – an essential compositional device to achieve an integrated clarity of architectural form and detail. 
The northern residence is placed next to the liquid element, which wraps around the front façade. Thus, with the employment of glass surfaces on three sides, a visual relationship between the liquid element, the living/ dining areas, and the external spaces has been achieved. 
The houses are flexible and adaptable – in order to allow various levels of privacy to the individual family members, the family unit, professional carers, extended family and friends.
The generous day-lighting of each individual room is considered essential, as well as the variation of daylight illuminating of all rooms through the course of the year, and hours of the individual days. Votable skylights have been strategically positioned above the staircases.
The design looks to achieve a distinctive resonance between place, form, space, material, landscape and light, as well as addressing pressing environ- mental responsibilities. 
In total there are 2 kitchens, 2 living rooms, 6 bathrooms and 7 bedrooms and three swimming pools.
More pictures you can find here https://greeksummervillas.holidayfuture.com/listings/96124 and here https://greeksummervillas.holidayfuture.com/listings/96112
Zip: 73100
Country: Greece
Property Id: 31861
Price: € 1.900.000
Property Size: 278 m2
Property Lot Size: 585 m2
Bedrooms: 7
Bathrooms: 6
Year Built: 2019
Structure Type: steel
Floors No: 1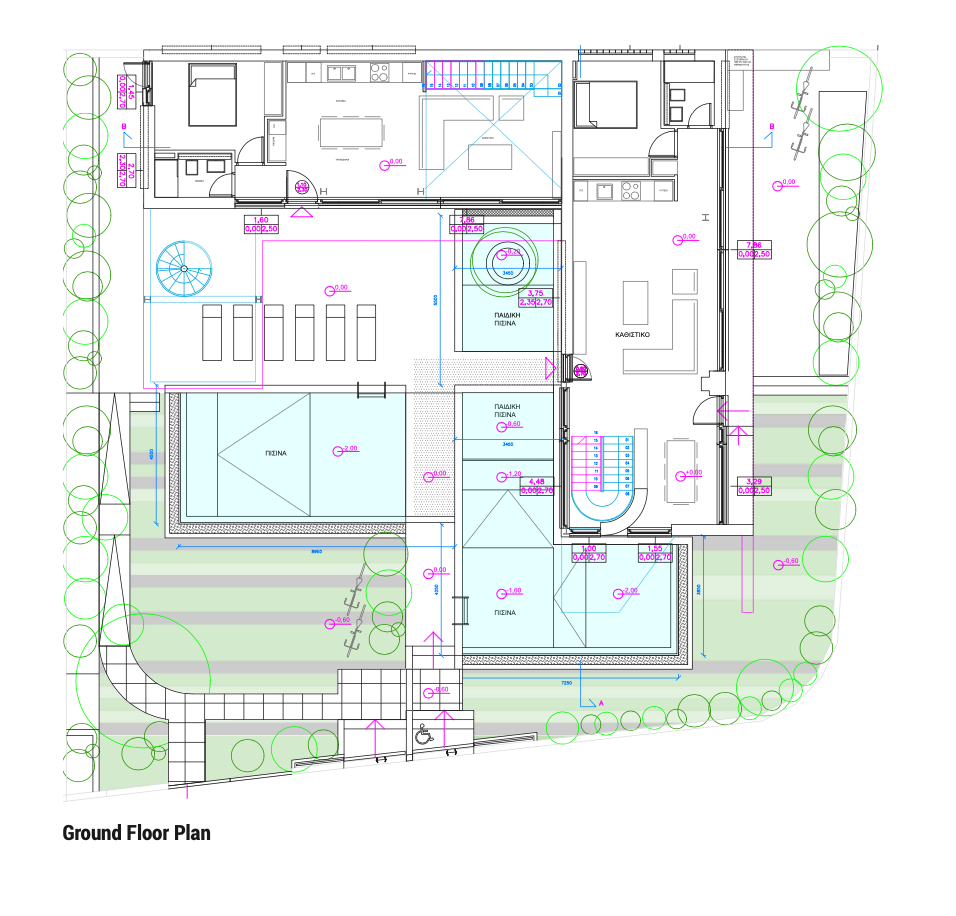 Similar Listings
€ 1.300.000
greek-holiday
November 15, 2022